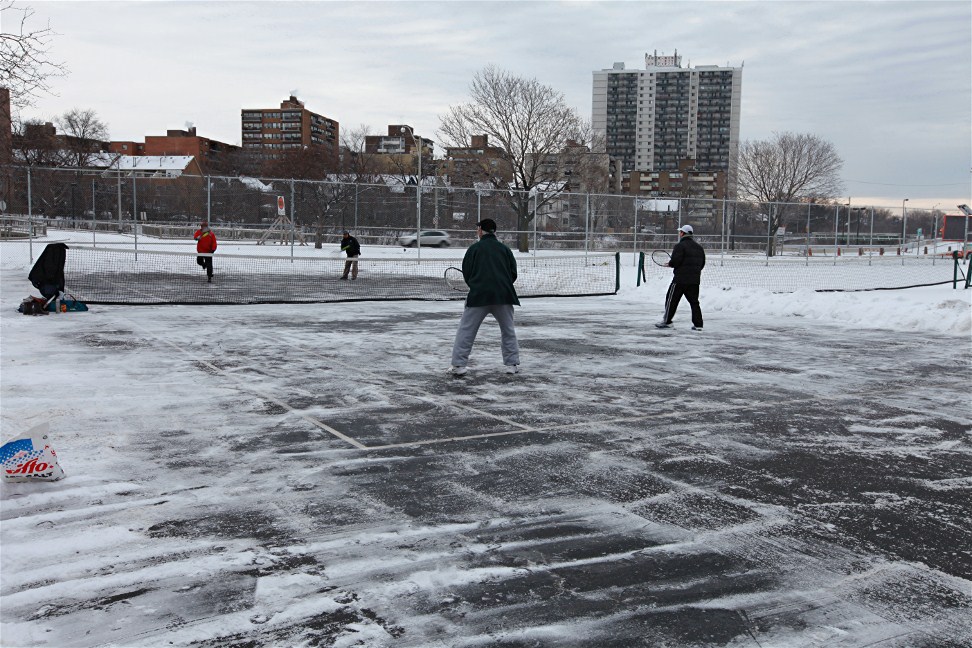 Typical 40 and over match
After an extended holiday break the 40+ league begins again this week-end,
Sort of.
Men's 3.5
No matches this week.
WHY?!?!?!
Men's 4.5+
No matches this week.
WHY?!?!?!
No play for 3.5 and 4.5+ until 01/12/2013, questionable scheduling continues to be a theme for the 40 and over season.
Men's 4.0
This week is pretty much a yawner,
Springpark/Femrite takes on Wiley
. If Springpark wants to stay in the conversation, this is a MUST win.
If they take their 2nd loss in 3 matches the season is pretty much over for them, with a win Springpark can start to make this interesting.
Greenhill/
Peterson 4.0
Vs
High Point/
Jameson 4.0
Winner: Greenhill

Huffhines/
Prather 4.0
Vs
Canyon Creek/
McHugh 4.0
Winner: Canyon Creek

High Point/
Wiley 4.0
Vs
Springpark/
Femrite 4.0
Winner: Wiley
Stonebriar/
Bell 4.0
Vs
Rockwall Golf
and Athletic/
Newman 4.0
Winner: Rockwall

Canyon Creek/
Hodge 4.0
Vs
Greenhill/
Alzuro 4.0
Winner: who cares?