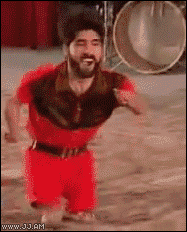 It's Play Off Time, Baby!!!
After what has been a very entertaining season the three best teams in each division is taking it to the mean streets of Brookhaven country club to engage in mortal combat.
3.5
This has been the least competitive of all the divisions, the once great 3.5 division has been neutered. I guess it's hard to find 40 year old sandbaggers to self rate at 3.5, or has the USTA just gotten to smart. Either way
Fretz/Clark should wrap this up pretty easily.
4.0
In want has been a topsy turvy season Rockwall had the path to the play-offs cleared for them and even with the special match scheduling managed to lose to Springpark at the last second grasping defeat from the jaws of victory, gifting Greenhill into the play-offs. Was it an epic fail or a master plan to keep ratings down and open up their schedule for tournament play? We may never figure out the riddle that was Rockwall. Both Canyon Creek and Greenhill will have a tough road to get to the championship. With top tier singles players at a premium it going to be hard for either team to roll out quality singles lines for both an AM and PM matches. All Wiley needs to do is is get his best 8 to show up at 2pm and kick ass
.
Wiley odds 1-1
Canyon Creek odds 5-1
Grenhill odds 7-1
4.5
This may have been the most dramatic division of them all.
With one well placed DQ Brookhaven went from 1st to on the couch at home.
Greenhill went from out of contention to 1st and now looks to be the favorite.
Although they lost to HP in the regular season, the first round by should give them the upper hand
Greenhill odds 1-1
Highpoint odds 2-1
TBar odds 10-1